Learning Creates Heroes of Tomorrow
The mission of the School of Cyber Security as an online learning platform is to remove geographical, cultural, and economic barriers to learning. Its major objective is to provide those with the information and training they need to reach their full potential in all aspects of life. The goal of our platform development is to accommodate the individual learning styles of every learner.
A Proud and Continuous Tradition in Education
To accommodate learners with varying interests and ability levels, the School of Cyber Security offers a varied choice of courses spanning numerous subjects and levels of depth. We combine cutting-edge technology with our solid knowledge and skills to boost the learning experience, provide personalized feedback and recommendations, and increase the effectiveness of our training.
About School Of Cyber Security
Asia's first ethical hacking and cyber security training academy, School of Cyber Security, offers advanced programmes. Many industry executives endorse this Global Cyber Security project to train more than 1,000 cyber security specialists. SCS offers a selection of long and short-term courses designed by industry experts to provide a thorough awareness of cyber security concepts and a practical understanding of all organisational sizes and driving their cyber security policies.
Falgun Sir's Inspiring Journey: A College Dropout to the Country's Top Ethical Hacker
Mr. Falgun Rathod, founder of the School of Cyber Security, brings his 15+ years of expertise in government and private sector information security and cybercrime investigation. Has many accolades and achievements throughout his journey.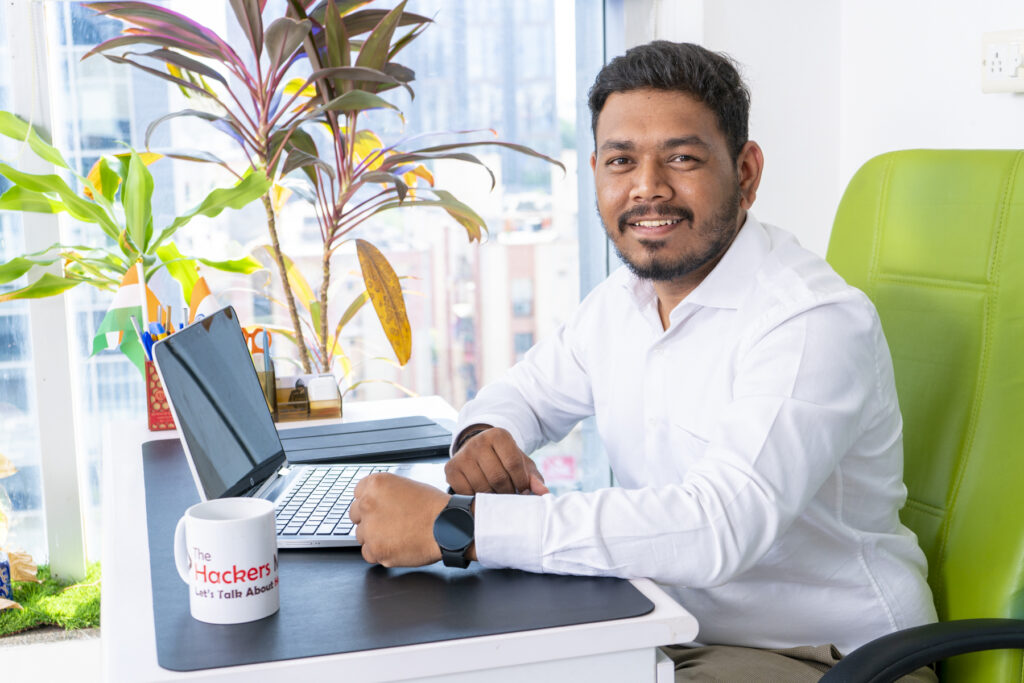 15+ Years  of  Experience in  Information  Security &  Cyber  Crime  Investigation Consultant for State & National Security – Government Sector
Certified ISO22301 Business Continuity Management Systems Internal Auditor, Learn Six Sigma Green Belt Certified, Project Management Essential Certified &Certified ITSM Associate.
Listed in Top Ten Certified Ethical Hackers of India (Silicon India)
Listed in Top Ten Cyber Cops of India (India Today Magazine)
Certified Achievements on Basic and Advance Security in Field by United Nations (Department of Safety and Security)
Certified 100W-OperationalSecurity (OPSEC) for Control Systems by Homeland Security, US Department of Defence and ICS-CERT
Certified 210W-Cybersecurity for Industrial Control Systems by Homeland Security, US Department of Defence and ICS-CERT
Mentor at BugsXploration – India's First Platform for Bug Bounty and Training
Chief Guest and Keynote Speaker to HATCON 2012
Invited as Guest in Various Colleges for FDP's & Events Chapter Leader at Open Web Application Security Project
Invited  Member of  International  Cyber Threat  Task  Force Member  of  Cybersecurity Forum Initiative
Speaker at Club Hack 2012
Member of Data Security Council of India – Ahmedabad Chapter
First Indian to be featured on Cover Page of Pen Test Magazine
Article & Paper reviewer at David Publisher Journal Covered in almost 6 State News Channels and 30+ Newspapers and Magazines
Researcher on Social Engineering & Smart Grid Security
External Guide to PhD candidates
Invited as Delegate to Securing Gujarat International Conference
Invited Speaker in 15 Universities & 150+ Colleges for Talk on Ethical Hacking &Cyber Security
Solved 250+  Cases  of Internet  Threats,  Cyber Frauds  Social  Networking and Cybercrimes.
400+ Project Completed covers Web Application VA, Network PT, ISO 27001, BCP& DRP, Malware Analysis, Data Theft Protection, Privacy & Securing Critical Assets, Configuration  Management  of Devices  &  Tools, Project  Management  of Application Development, ITIL
OUR PROCESS
The School of Cyber Security Way
Choose the programme that best meets your needs and preferences from our extensive course and workshop offerings

Now that you know the programme you will use going ahead, let's schedule your batch timings appropriately
Now that the schedule and desired programme have been established, it is time to begin learning and attaining your goals
"School of cybersecurity is best online institute for learning Ethical hacking and cybersecurity. I suggest this institute to those who are interested to make a career in the booming industry of cyber security"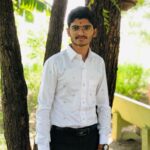 "I was interested in cybersecurity from very early age and always wanted to join a school of cybersecurity if possible and thank god I got the opportunity! Also at the best place and by best cyber security trainer in India, experience with the trainer is very good as everything is taken practically"
"I recently took cybersecurity coaching from School of Cyber Security and I must say that it was a game-changer for me. The course content was well-designed and the instructors were very knowledgeable and supportive throughout the program. They provided practical and real-world scenarios that helped me understand the concepts better. I particularly enjoyed the interactive sessions and the hands-on labs, which made the learning experience even more engaging."
"The cyber security training provided at School of Cyber Security is remarkable. The faculties are exceptionally skilled and experienced in their respective fields, and are also able to deliver their knowledge in a way that enlightens the students. I personally feel that by joining this training program not only i have improved my skills but also have developed new ones. "
"It was one of the lifetime learning experience to get trained by Falgun Rathod Sir himself and his faculties are just great they are so helpful and ready for guidance 24*7. I got almost personalised training as they focus on every student and teach practical with task and research oriented training."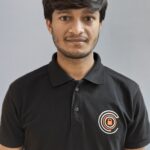 "School of Cyber Security is best Online training institution with great instructors and they have all the important topics covered in their course, I would be privileged to recommend this course and online institutions so like me every girl can make her future in cyber security."
"I recently enrolled in School of Cyber Security course, and I believe it was a great experience. The course's practical focus, which allowed me to put the knowledge I learned in real-life scenarios was something I particularly valued. Mr. Falgun Rathod is highly knowledgeable, and I could always count on him to help and guide me."
TESTIMONIALS
Students Feedback
We are committed to continuous improvement and strive to provide a learning environment.
People Love To Learn With Us
Students Complete Course Successfully
Users reported better learning outcomes.